To our shareholders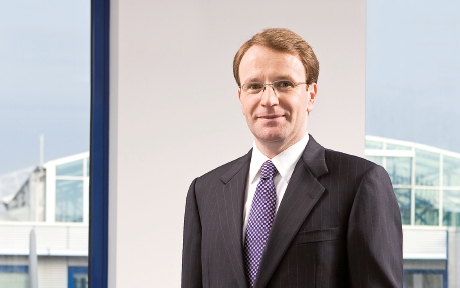 Fresenius made significant progress and achieved record sales and earnings in 2009. Our global presence and diversified portfolio of products and services paid off in a challenging economic environment. We seized our opportunities for growth through our cutting-edge products and services, uncompromising quality and international expansion. Our aim is to continue providing the very best for our patients.
Our company fully met the financial outlook we provided in February 2009 for the Group and each of its business segments, despite the economic and financial crisis. All of our business segments achieved significant sales and earnings growth, and reached or even exceeded their targets. We increased Group sales in constant currency by 13 percent to €14.2 billion, beating our forecast of just over 10 percent. Earnings increased by 14 percent in constant currency and before special items to €514 million, exceeding our projection of about 10 percent. We are proud of these achievements, and I sincerely thank the Group's employees for their outstanding contributions and untiring commitment toward achieving these results.
Financial markets closely monitored the progress of APP Pharmaceuticals, which we acquired in 2008. Through this acquisition, Fresenius Kabi entered the U.S. pharmaceutical market and achieved a leading position in its fastest-growing product segment of intravenously administered drugs. While we further advanced the integration of APP Pharmaceuticals into Fresenius Kabi in 2009, we faced delays in the approval and market launch of new products. We will accelerate these processes to take advantage of growth opportunities in this market.
We will continue pursuing our long-term corporate strategy and remain focused on sustainable and profitable growth. In this challenging economic environment, we continue to benefit from the non-cyclical nature of our business. The Group's diversification across four strong business segments provides additional stability and balance. Our clearly defined goals are:
All business segments are focused on organic growth. As in the past five years, our target is to achieve an annual organic sales growth of 6 to 9 percent for the Group. We will further expand our business in Europe and North America and aim to achieve above-average growth in Asia-Pacific and Latin America.
Innovation and quality are imperative to our patients. At the same time, health care must remain affordable, and we are serious about taking on this challenge. We will continue to invest heavily in innovation, quality and efficiency for the benefit of our patients.
In addition to sustained organic growth, we aim to expand our business through small and mid-sized acquisitions. In light of ongoing market consolidation, we see opportunities for selective acquisitions across all our segments.
We will continue to manage Fresenius with commercial prudence. Our particular focus is on integrating acquisitions into the Group promptly and smoothly.
We will further improve our debt ratios following the substantial investments in growth. This year, we aim to achieve a net debt / EBITDA ratio of less than 3.0.
Finally, let me also provide you with a reliable financial outlook for Fresenius in 2010. In constant currency, we expect to increase sales by 7 to 9 percent and net income by 8 to 10 percent before special items relating to the mandatory exchangeable bonds and contingent value rights.
Thank you for your continued trust and support.
Dr. Ulf M. Schneider
Chairman of the Management Board