Group Management and Supervision Structure
The company started 2011 still in the legal form of an SE (Societas Europaea). Since the change of legal form was entered in the commercial register of Bad Homburg v. d. H. on January 28, 2011, the company's name has been Fresenius SE & Co. KGaA. In this legal form, the Annual General Meeting, the Supervisory Board, and the general partner, Fresenius Management SE are now the legal corporate bodies. There have been no changes in the group management and the supervision structure since the change of legal form. The chart below provides an overview of the Group structure.
The articles of association of Fresenius SE & Co. KGaA, which, in addition to legal provisions, further define the responsibilities of the individual corporate bodies, can be downloaded from our website www.fresenius.com see Who we are – Corporate Governance.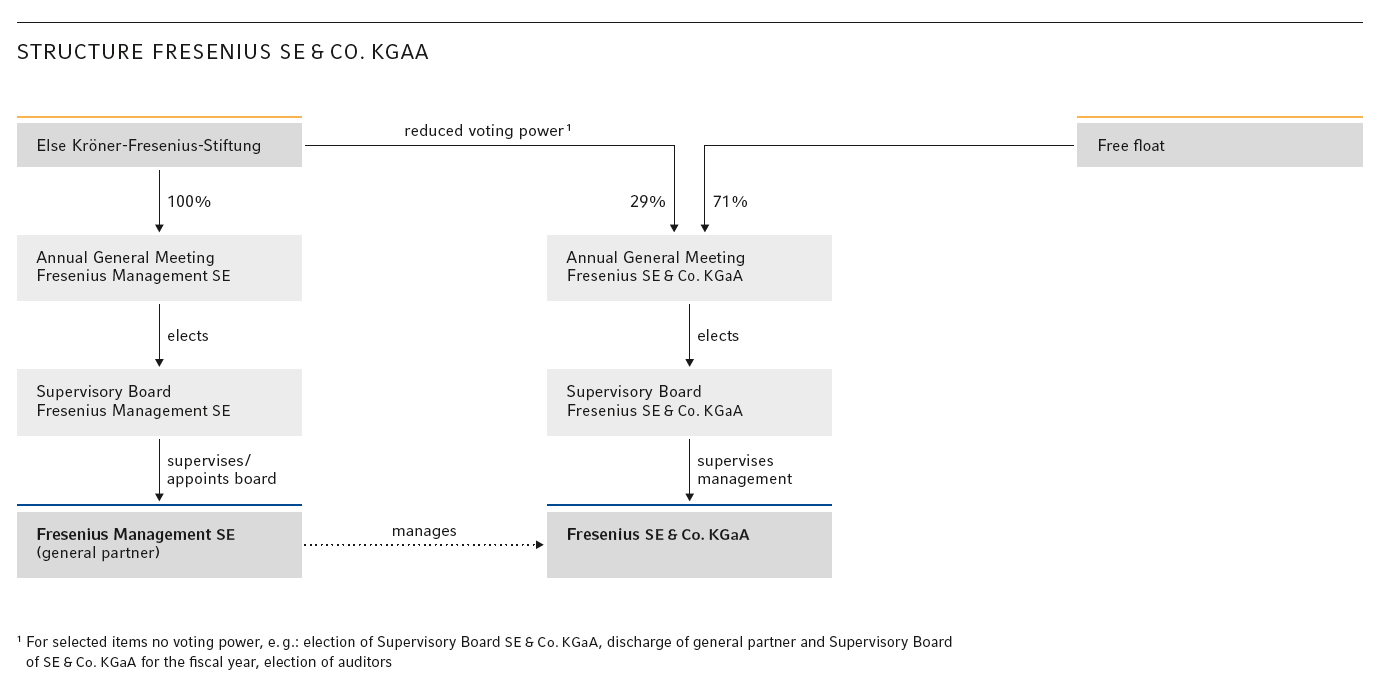 enlarge
QUICKFINDER
My Annual report
IR-Services